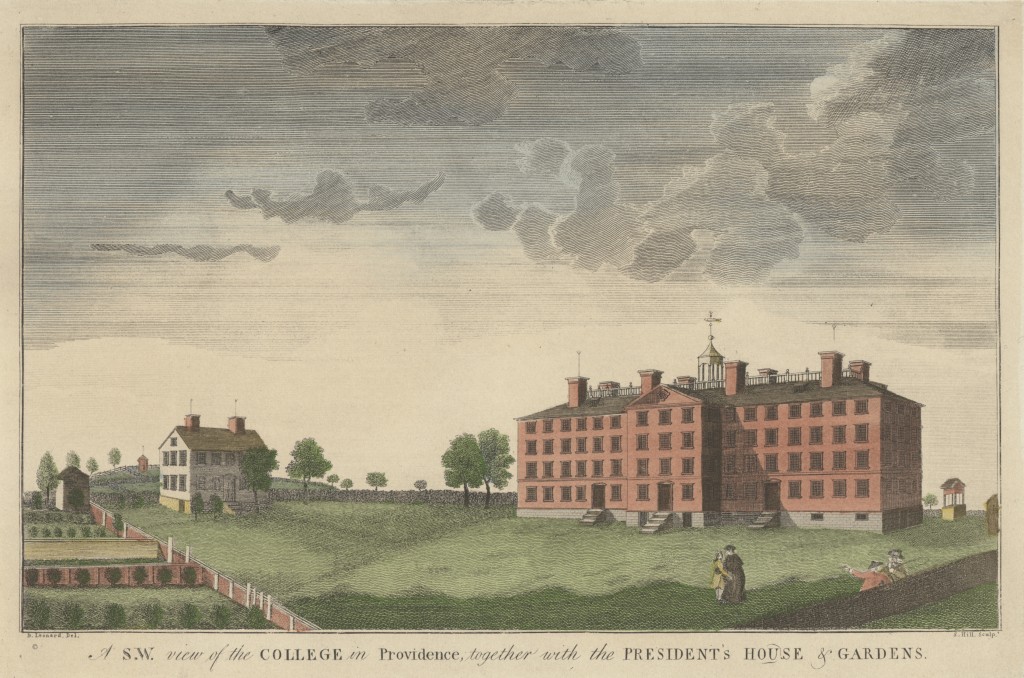 A Note From the Editors
This year, as part of Brown University's celebration of its 250 years of institutional excellence, the Brown Political Review (BPR) is documenting the University's 250-year history of student political activism. In other words, we are remembering the forces that have enacted structural change. In the past year alone, we've seen protests that have both harshly divided the campus and united it in solidarity. But the weight of the history behind these protests – from the slogans chanted to the critiques of protestors' methods – is often obscured by the urgency of each new cause. To truly understand the way Brown enacts change, and to chart a path for our school's future, we must understand the road that brought us here.
From Brown's first Commencement, where Revolutionary War General James Mitchell Varnum set off a discussion of American independence, to the 2014 Stand Up! campaign against sexual assault, students have proven themselves to be more than passive consumers of Brown's education. Rather, we are a force that has intimately crafted our university into its current form. The Third World Center, the merger with Pembroke College and the New Curriculum all bear the indelible marks of student leadership in their creation. While alternately moving with blunt strokes and dexterous grace, Brown's student body has rarely shied from trying to shape its world.
Voices across the political spectrum have praised and condemned student activism. In our mission to produce nonpartisan political analysis, BPR is proud to present the struggles that have garnered such support and controversy. Ultimately, painting an image of the student influences that have molded Brown is the only way to truly craft a cohesive narrative during our anniversary celebrations. We are honored to be given the opportunity to tell that story.
Click here to explore the Brown Political Review's 250 interactive timeline and content at BPR's 250 page. 
Staff
Director of the Special Edition Project: Meghan Holloway
Editors-in-Chief: Mintaka Angell & Benjamin Koatz
Chief of Staff: Katrina Machado
Managing Editors: Marina Gattas Do Nascimento & Alex Lloyd George
Interviews Director: Samuel Rubinstein
Media Directors: Alif Ibrahim & Maria Paz Almenara
Layout Director: Marlena Morshead
Content Directors: James Konsky & Francis Torres
Layout: Ben Berke, Jackson Dobronyi, Anisa Holmes & Katrina Machado
Media: Ruba Aleryani, Will Davis & Eugenia Lulo
Web and Timeline: Tanay Padhi
Many thanks to the Brown Political Review staff for their support.