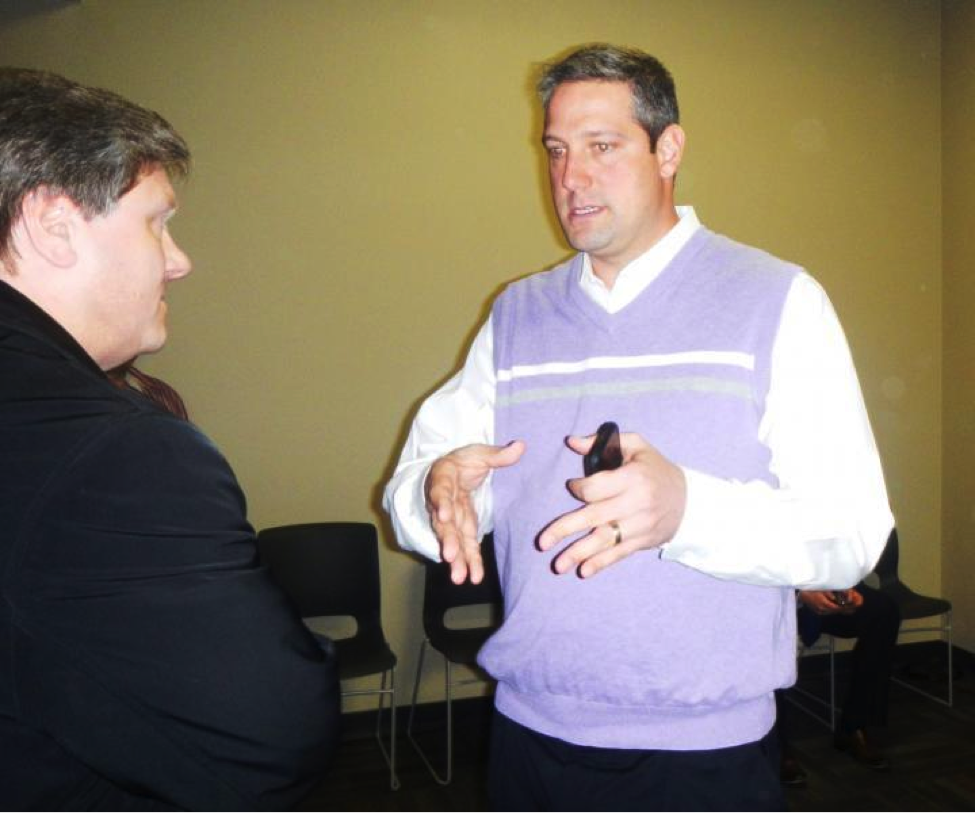 When Hillary Clinton joined Twitter in 2013, major news outlets immediately rushed to publish stories about Hillary's Twitter account. TIME, the Washington Post, the New York Daily News, the Guardian, ABC.go and the Huffington Post deemed it of utmost importance, covering it much like they do breaking news. By joining Twitter, Clinton bolstered its legitimacy as a serious platform for political discourse. Her Twitter biography coyly proclaims that she is a "Wife, mom, lawyer, women & kids advocate, FLOAR, FLOTUS, US Senator, SecState, author, dog owner, hair icon, pantsuit aficionado, glass ceiling cracker, TBD . . . "
The cryptic, yet simple, acronym (TBD: to be determined) at the end of her self-description led to much speculation over the future of Clinton's career and whether she is setting herself up for a White House bid. Clinton — with her witty biography and an icon that acknowledges the popular "Texts from Hillary" meme— has used Twitter to brand herself as humorous and hip and, therein, appeal to young voters. Many are hopeful that as campaigning becomes increasingly dependent on social media, it will draw more young people into the political process. Obviating the need for press conferences and interview clips, Twitter allows public figures like Clinton to control their persona, but it also encourages speculation on information disseminated en masse.
Tim Ryan, a United States congressman from Ohio, joined Twitter in 2008. In an interview with BPR, he said that he joined as a way to connect with his constituents and "meet the people where they're at." Given that a few decades ago there were only three channels on television through which politicians could reach out to their constituents, social media has made the efforts of politicians like Ryan to reach out to constituents more effectively. Especially since 85 percent of American use the Internet, 74 percent of Internet using adults report using social media and 44 percent of Americans report relying on social media for their news.
Ryan explains that, "I'll often see an article and want my constituents to know about it, so I'll email it to my staff for them to tweet. It's a great way to spread information to my constituents." Moreover, Twitter enables politicians to be more responsive to their voters — while it's unrealistic to expect a campaigning congressman to sift through hundreds of letters from voters, they can read and respond to many more tweets than they could letters. Albeit, political scientists point to the danger inherent in these platforms: more than ever before, consumers of information select the platforms that are congruent with their partisan politics. This self-selection is only facilitating partisan politics. The age of social media allows everyone to affirm their beliefs, therein widening the partisan gulf.
The tweet is also symbolic of our shortened attention spans. American attention spans have arguably shortened to 140 characters, and in response, politicians have had to compress their messages from three-minute advertisements to one-minute advertisements and, ultimately, to tweets. Ryan acknowledges the downsides of this forced compression, "When everything is reduced to a sound byte, we lose interaction between two human beings [and] the political process definitely loses something." Ryan explained that this compression has led to a tendency to oversimplify complicated and nuanced matters, and has created a pressure to respond immediately with little time to digest events. Elected officials have also begun to worry that as voters begin to rely on social media to inform themselves about issues central to elections, they may skip out on debates and other forums in which politicians reach out to and inform their constituents,  delving into the nuances skipped in a tweet.
Like Clinton, many other politicians have used Twitter to "humanize" themselves.  John Kasich and Rick Santorum both list themselves as husbands and dads in their Twitter biographies. While the majority of politicians' Tweets are informational and related to politics, throwing in a picture of a dog or family helps them remain likable and uphold an image of approachability. In a time when major elections can be decided by which candidate voters would "most like to get a beer with," approachability and "humanity" is a valuable tool. While the effects of Twitter on accessibility and the quality of information it helps propagate are disputed, the importance of its role in facilitating a candidate's "packaging" process is undeniable.
The critical interplay between the public and their social media channels plays a pivotal role in determining the direction of government policy that would ultimately affect them.
Social media platforms have proved as integral to the elected officials in the legislative branch as it has to those in the executive branch. On the other side of the political fence are the political appointees and bureaucrats, for whom social media plays a multifaceted, critical role in the development of domestic policy: not only constructing policy but also  "keeping the conversation going" after policy rollout. Laura Miller, digital media leader for the Department of Labor, explained to BPR that keeping the conversation going is equally important — if not more so — in ensuring a positive response to policy implementation. Social media has become important in monitoring whether or not legislation and policy is well received. "If [the people are] seeing that an issue is 'dying,'" Miller says, "they may lose hope and no longer support it. You want people to know that there's a leadership power within Washington that's still supporting them, that's still there, and still fighting for that change. For that, it's important to keep the conversation going."
 Long-term unemployment's tumultuous trajectory exemplified the positive role that governments' social media platforms can play. Unemployment was, and arguably still is, an epidemic that has received little effective treatment by a gridlocked Congress. Despite this, "an amazing movement happened," comments Miller: Those who were directly affected by a lack of action on the issue took to social media, "to see if the DOL and the Secretary [of Labor] were still supporting them. If he was still talking about it, then they felt like something was still happening." The fact that the public took to social media to connect with those policy-makers whom they believed could support them is, in and of itself, a testament to the growing ubiquity of digital platforms. The public, cyberspace outcry galvanized the Department of Labor and the White House to push forward on the issue. The critical interplay between the public and their social media channels played a pivotal role in directing the discourse and direction of a policy that intimately affected constituents everywhere.
Social media has made legislation increasingly "conversational" by facilitating public engagement with policy. The public, via social media, can initiate the topics of  "conversations" making their way to Capital Hill by expressing their main concerns. Governmental digital platforms capitalize on this new form of expression, and, in theory, allow the government to craft policy more in line with the citizens' discourse. Nowhere is this more evident than in the role of social media in instigating discussion on the minimum wage. Social media initiatives surrounding the minimum wage developed following union and worker outcries to the existing minimum wage. Elected officials and appointees responded both legislatively and socially, with hashtags like #RaiseTheWage. Since then, discussion of the minimum wage has permeated the political digital scene and the minimum wage has become a topic at the forefront of domestic policy.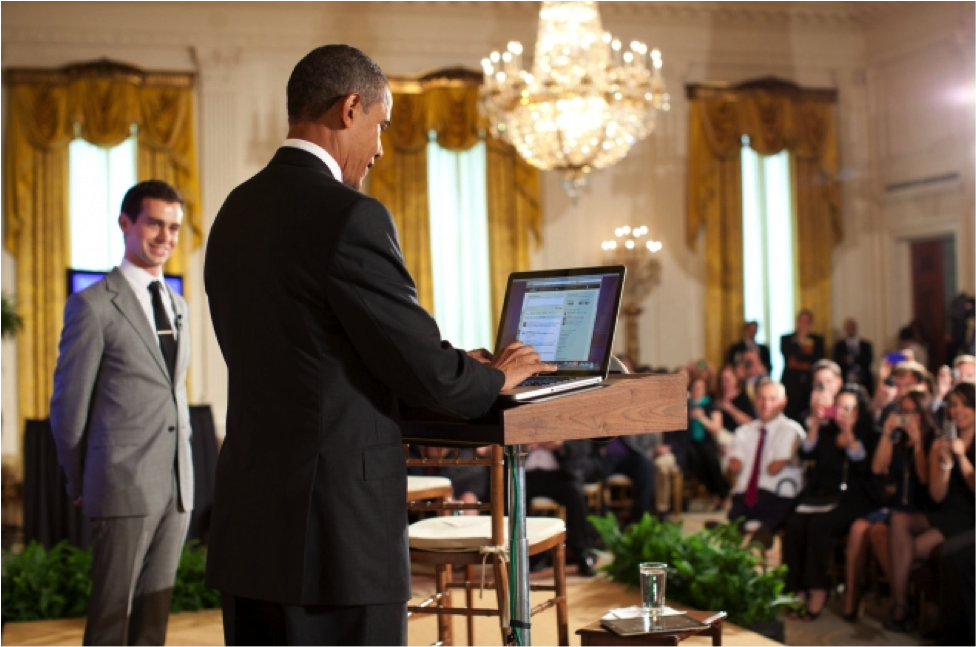 "For the case of minimum wage," reflects Miller, "our social media strategy began as a way of informing people about the issue, and why a raise is so vital for business and workers. That's still the case, but it's more so now to keep the drumbeat up, to make sure that we tell the story in many different ways." This dynamic approach of informing, involving and galvanizing the public on pertinent policy debates exemplifies the multifaceted potential of social media to "keep the conversation going."
The unique ability of digital platforms to gauge, connect with and involve the public in policy discussion is emblematic of the ability for social media, properly implemented, to bridge the divide between the government and the people. The exponential growth of government's social media platforms, and their subsequent role in connecting elected and appointed officials with the people, is a modern-day reincarnation of the American imperative that "the government serve the people." Moreover, it both informs and involves constituents about legislation that will ultimately affect them. The inherently communicatory characteristic of social media strengthens the notion that politicians and their policy ought to reflect the demands of the people, both in the executive and legislative branches.