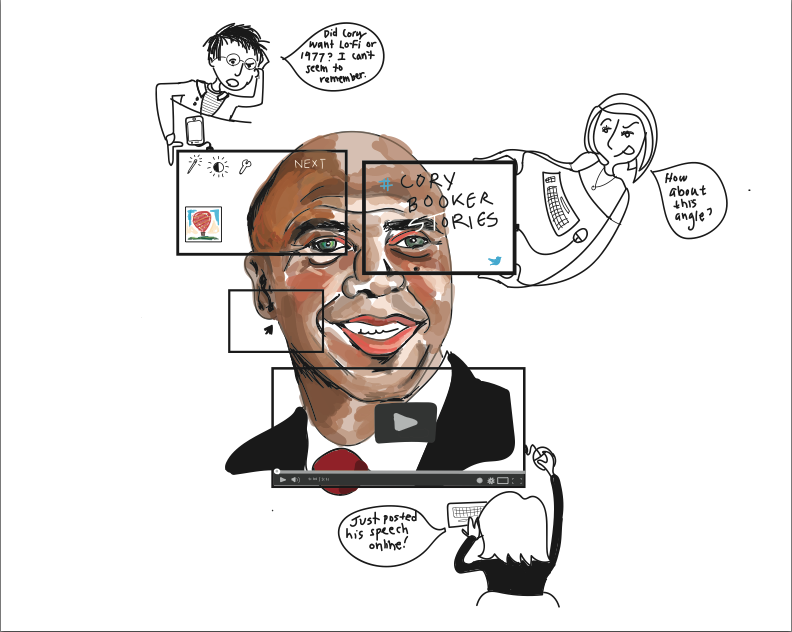 Facebook statuses, tweets and Instagram posts have all been credited as by-products of a new, stream of consciousness, millennial culture prone to over-sharing and broadcasting "inappropriate" behavior. However, a new wave of Internet-savvy creators has seized the reins on managing their public personas to cater to growing followings of increasingly plugged-in viewers. While the Internet is often lauded as a "safe space" for self-expression and revelation — sometimes to a fault — a number of recent scandals involving popular YouTube celebrities have surprised followers and viewers. With increased liberty over self-expression also comes increased liberty over self-curating, and the true lives of Internet celebrities who thousands believe to "know" through short video clips have shocked their followers. Furthermore, the nature of the Internet and social media has undermined accountability and transparency in these cases. Without the support of social media platforms or a legal precedent to follow, justice for these abuses is difficult to obtain.
The idea of the "edited celebrity" is a trending topic in the YouTube community. This year, the video sharing website's virtual community has been wracked by a number of cases alleging sexual abuse, rape and misogynist and racist content. Last March, musicians and vloggers Tom Milsom, Alex Day and Ed "Eddplant" Blann all admitted to being in manipulative and abusive relationships with fans, friends and fellow vloggers, ushering in a conversation about consent and safety within the YouTube community. Uproar by content creators and fans — including former friends of these YouTubers — admonishing their actions has only shed light on deeper problems within the community.
YouTube personality Sam Pepper was heavily criticized for posting a "prank" video where he pinched and grabbed women's bodies in public. While Pepper later claimed that this was a scripted video (although this still raises fundamental questions about propagating misogyny and sexism online), several women came forward with rape allegations soon after. In response the YouTube community has reiterated a call for action on sexual abuse. After a September 2014 encounter at a party, one of Pepper's accusers filed a report with the Los Angeles Police Department. The filing marked the first legal action taken against any of these vloggers. Pepper was consequently dropped from several YouTube conventions, removed from the YouTube Partner Program and cut from a corporate sponsorship. Nevertheless, because of the nature of social media platforms and the rules regulating them, it has proven hard to hold figures like Pepper accountable for their actions.
Public outcry against these popular users' actions has not expelled them from the community. And despite the allegations and ongoing investigations, Pepper continues to be active on his channel, retaining his two million subscriber following. Blann and Day have both returned to uploading videos; Blann's first video since his hiatus was a song he had written addressing the controversy. Hoping to express his side of the story, Day has uploaded several videos since March discussing the events and has maintained his one million subscribers. But Blann and Day's reemergence, while accepted by some of their fans, has not gone without criticism.
Neither YouTuber has issued apologies through his content. Rather, they have used YouTube as a platform to demonstrate "self-growth" from the experience.  Vlogger Marina Watanabe noted Day's personal penchant for "rebranding" — rather than serve as apologies, these videos have become another edited effort to restore their images.
"I think it's entirely inappropriate to return to a community that you took advantage of and abused, especially considering that there are [fans] who are young and impressionable, who will be more than willing to 'give you a second chance' and 'forgive you,'" vlogger Morgan Paige said in a video addressing Blann's return. Many viewers share Paige's sentiment. And rather than encourage viewing of Day's new videos, several people have written transcripts of them or re-uploaded them to websites that don't allow him to benefit from ad revenue or view count increases.
Community members have also begun cautioning viewers that scripted, altered content can mask ugly characteristics and behaviors. Social media platforms do little to regulate this risk, however. Both the American and British vlogging communities have begun discussions on the edited celebrity in addition to conversations about consent. While denouncing the actions of those who admitted to wrongdoing, community members have also begun cautioning viewers that scripted, altered content can mask ugly characteristics and behaviors, and that fans should be careful when reaching out to their favorite Internet personalities. The personable nature of these public personas, as well as their easy accessibility, increases the risk of abuse. Sending a message to a favorite YouTuber and arranging an encounter poses the same significant risk as doing so with a stranger met online, if not a larger risk because of the feeling a fan might have of truly "knowing" this person through his online content — even if this content is highly curated.
Social media platforms do little to regulate this risk, however. Moreover, despite recent events, there seems to be little mobilization to do so.  Convicted sex offenders are banned from using Facebook and the dating site Match.com, but YouTube, Instagram, Twitter, OkCupid and Pinterest have no specific rules regarding sex offenders and their policies and procedures.
While social media has been unsuccessful at confronting users accused of sexual assault or misconduct, community members are making the effort to raise awareness. YouCoalition, a taskforce aimed to target abuse, manipulation and violence in the YouTube community, drafted The Safer Community Pledge. The pledge includes: "I pledge to admit when I make mistakes, and to apologize for my actions. When someone tells me that I've said something sexist, victim-blaming, or otherwise offensive, I pledge to be open to their words." These pledges, however, are merely symbolic and unenforceable. Furthermore, social media platforms are showing little sign of increasing accountability and instituting enforcement mechanisms to back these pledges. A report card issued by Take Back The Tech illustrates the failure of numerous platforms to address violence against women — YouTube received an overall "F" grade. And even well-intentioned attempts by social media platforms, such as YouTube, to increase the transparency of and hold their members accountable to their actions are impinged when their members can take to Final Cut Pro to hide.